Vice President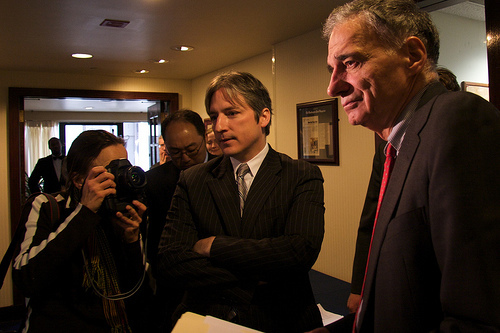 Ralph's VP running mate is coming to town tonight.
Tomorrow at noon, Ralph and his running mate will appear together at a press conference in downtown Washington.
And tomorrow evening, they will speak at George Washington University.
Now, just a word of thanks.
Late Monday, we put out a call for donations to the campaign in honor of Ralph's birthday.
We said that over the course of two days, we wanted to raise $50,000 from 500 of you.
And you came through with flying colors – we raised $56,663.32 from 767 of you.
Thank you for your dedication and generosity.
We printed all of your names out, included them in a giant birthday card, and presented it tonight to Ralph.
Happy Birthday Ralph!
Now, let's continue to spread the word.
Get your friends and family to sign up.
And let's get Ralph on the ballot all across the country.
Onward.
---