Obama's Right Turn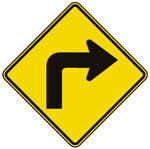 Obama and the Democrats are raking it in from the big corporations.
Big corporate executives, for some reason, like Obama and the Democrats, but do not like Nader/Gonzalez.
Therefore, we must rely on you - our loyal supporters.
After securing the nomination, Obama immediately ripped into absentee black fathers, while kowtowing to the right-wing AIPAC lobby.
What's wrong with this picture?
What's wrong is that Obama is moving right.
He's got the corporate money, the powerful lobbies, and big business in his corner.
And he's not looking back.
But we have to make sure Obama knows that we are organizing.
And will be relentless in pursuit of justice throughout the year.
Obama might have the corporate executives and big law firms in his corner.
But we have you.
And with your help, Nader/Gonzalez will be on ten state ballots by the end of the month.
And forty by the end of the summer.
So once again, thank you for your generous and ongoing donations to our campaign.
Together, we are making a difference.
Onward
The Nader Team
PS: We invite your comments to the blog.
---