Nader on Democracy Now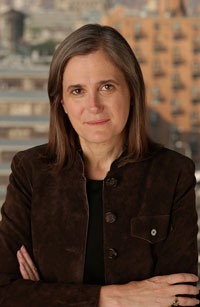 Ralph Nader will appear on Democracy Now Wednesday June 18, 2008.
The show runs live from 8 a.m. to 9 a.m. EST.
The show is hosted by Amy Goodman (pictured here).
You can watch or listen to the show online at http://www.democracynow.org.
Please spread the word to your friends and family.
Also, just a reminder — Ralph will be appearing at a rally in New York City tomorrow evening. If you are in the area, hope to see you there.
Onward
The Nader Team
---