We Welcome Disillusioned Obama Supporters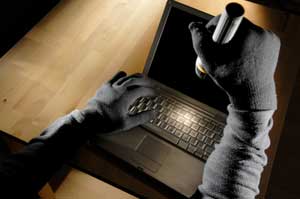 Were you drawn to the Nader website because Obama broke his word to you on FISA/Telecom? Or was it because his vote not only immunized and concealed blatantly criminal conduct, but helped lay the legal foundation for a future police state? Or perhaps it was simply his new fundraisers, where the price of admission exceeds $30,000?
No matter. You are here now. Seduced and abandoned. We all know the stages of grief, but we are also serious people, and we are not at a funeral, we are in a fight, a fight for justice in our country and our world.
For now — at least — stand with Ralph Nader. Our campaign has far more promise than you have been led to believe. With only a modest increase in our poll numbers, Obama and McCain will be debating Nader this fall. Google and YouTube are sponsoring a debate in New Orleans, and the bar is set at 10% support. Nader is at 6% and growing. Such an event could bring a seismic shift in our politics, because the public is far more progressive than the corporate media would have us believe.
Nader's platform is the real center.
There remains a more tantalizing possibility: Such a debate could create a genuine 3-way race. Today, 14% of voters say they would support Nader if he was competitive, and forcing open one debate could open them all.
You know that Nader is responsible for seatbelts and airbags, but did you also know that he led the campaign against nuclear power, an effort that has blocked the construction of new nuclear plants in America for more than 30 years? You may know that he is largely responsible for the Clean Air Act, the Clean Water Act, and the Freedom of Information Act, but did you know that in recent years he secured cheap, generic AIDS drugs for India?
Nader became an American hero when be brought General Motors to its knees by exposing their campaign to intimidate and smear him for having written about auto safety. Since then, he has founded more than 100 public interest groups. His impact and accomplishments dwarf those of his opponents. His is a story worth repeating, and his campaign is worthy of your support.
Those most impressed with Nader are those who have known him the longest. He will never flatter you, never pander to you, never betray you.
Gregory Kafoury
---