Win Dinner with Ralph Nader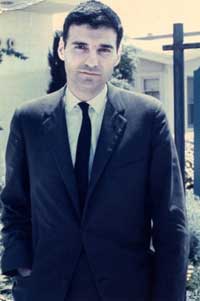 Yes, indeed.
You read that right.
You can win the grand prize — a dinner with our main man — Ralph Nader (at a mutually agreed time and place.)
How?
We're looking to build our e-mail list, to expand our grassroots support, and to spread the bedrock Nader/Gonzalez campaign message — shift the power from the corporate controlled political parties back into the hands of the people.
So, we're having a contest.
The person who brings in the most e-mail sign-ups by August 7 at midnight to votenader.org wins.
Open to legal U.S. residents, 18 years or older at time of entry.
You invite your friends, family, neighbors and anyone else to sign up for Nader/Gonzalez updates.
The person who brings us the most e-mails wins the grand prize — dinner with Ralph Nader.
(Check out our privacy policy here.)
During the course of the contest, you can keep track of how you are doing on our "Win Dinner With Ralph E-mail Contest Leaderboard."
It's sort of like kicking back on a Sunday afternoon and watching the PGA leaderboard.
Except that this isn't golf.
It's democracy.
And even if you don't grab the grand prize, there are a whole bunch of other prizes too.
Second prize is dinner with Ralph's VP running mate Matt Gonzalez (also at a mutually agreed time and place.)
Third prize is an invitation to our election night party in Washington, D.C.
Then the next seventeen people get an autographed copy of Unsafe at Any Speed and an autographed copy of the DVD An Unreasonable Man
Everyone who brings in at least 25 email sign-ups will receive a copy of the Declaration of Independence.
Are you ready to play?
You are?
Okay.
Get out your address book.
Start your e-mail engine.
And let 'er rip.
Click here to get started.
Remember, you can keep track of who's winning on our leaderboard.
(For the complete set of rules, click here.)
May the person who brings in the most e-mails to votenader.org win.
Onward
Sally Soriano,
Campaign Manager
Nader for President 2008
---