Time/CNN Poll: Nader at 8 Percent in New Mexico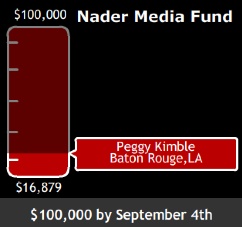 Drop $8 on Nader/Gonzalez now.

Why?
We're celebrating again.
Because Ralph just polled 8 percent in New Mexico.
It is just remarkable.
Approaching zero media publicity.
And Nader is still polling at six, seven and eight percent in the polls.
Check out this one just in from Time/CNN.
In three battleground states, Ralph is a factor.
In New Mexico, Nader polls 8 percent.
In Pennsylvania, Nader is at 7 percent.
In Colorado, Nader is at 7 percent.
And in Nevada, Ralph is polling 6 percent.
And the poll shows that Ralph is pulling votes from across the board.
Like we said at the beginning.
Build it and they will come.
We're scheduled to be on 45 state ballots by September 12.
And we're ready to rumble.
We're flying under the radar.
But not for long.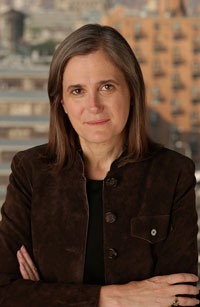 So, help us continue to build the big mo.
We need to hit our goal of $100,000 by September 4.
And — breaking news — this just in.
Ralph Nader will be on Democracy Now! with Amy Goodman.
Tomorrow — Thursday August 28, 2008 at 9 a.m. EST.
You can listen and watch live on the Internet at democracynow.org.
Spread the word.
Together, we are making a difference.
Onward to November.
The Nader Team
---