The Invisible Man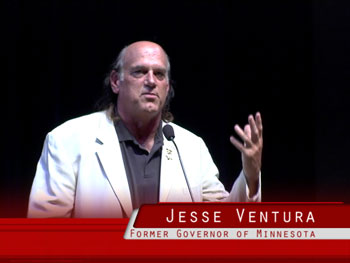 The Invisible Man, song by 98 Degrees - Justin Jeffre and Jeff Timmons.
The revolution will not be televised - but thanks to your help, it will be on youtube. We passed our media fund goal of $100,000 and brought in over $20,000 yesterday alone!
This video is our highlight reel from the "Open the Debates" super rally in Minneapolis, Minnesota. The rally took place on September 4, at the same time as the Republican National Convention in neighboring St. Paul. I flew to Minnesota to shoot video of this exciting event, then stayed up all night editing - I hope you enjoy the result. Also, because of your generous support, you will see much more coverage of future events.
Please forward this video to your friends & family. Also please help us - subscribe to our youtube channel and rate our videos and comments!
Haven't had a chance to help our media fund grow? There's still time…contribute to our campaign today.
Onward,
Karen Kilroy

---