Ralph Nader, Ron Paul Press Conference This Morning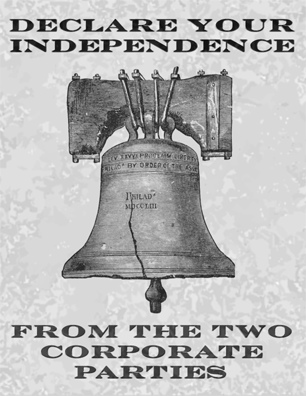 Drop $10 on Nader/Gonzalez now.

Why?
It's September 10.
And we're calling it Independents Day.
The day when Ron Paul and Ralph Nader will join together.
At the National Press Club in Washington, D.C.
With other independent minded candidates.


To call out the two party system.
Watch it on C-Span. (Check schedule here)
And on Thursday, Ralph Nader will appear on CNN with Lou Dobbs for his Independent Convention.
Over the past month, the Democrats and Republicans had their convention.
This week, we're having ours.
With Ron Paul.
And Lou Dobbs.
Nader/Gonzalez will be on 45 ballots on election day.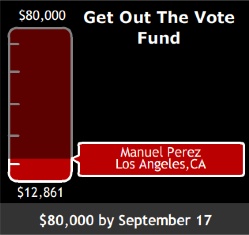 We're positioned to bring it home.
So, drop a 10 spot now on Nader/Gonzalez.
Help push our Get Out the Vote Fund to $80,000 by September 17.

(By the way, on day one — yesterday — you pushed us over $12,000. What a start!)
Now, declare your independence from the two parties.
Donate ten dollars to Nader/Gonzalez.
Then watch Ralph Nader and Ron Paul on C-Span today and Ralph Nader on Lou Dobbs Thursday.


Onward to November.
The Nader Team
PS: Remember, if you give $100 or more now, we will send you In Pursuit of Justice, the 520-page book of essays by Ralph Nader — essays on corporate power, the Constitution, and transforming our country. If you donate $100 now, we will send you this historic collection — autographed by the man himself — Ralph Nader. (This offer ends at 11:59 p.m. September 17, 2008)
---