The Young and the Restless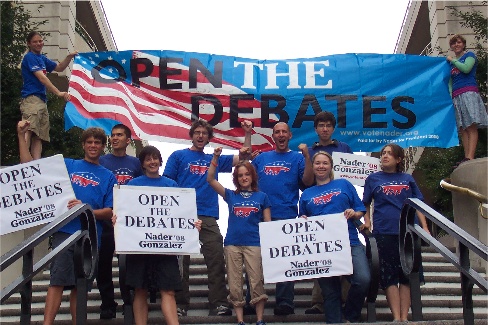 Drop $15 on Nader/Gonzalez now.
Why?
Last night, fifteen of the best and brightest of the Nader/Gonzalez campaign — some of them pictured here — met at our DC headquarters office.
And they decided as a group.
To bypass the mainstream media.
And take it directly to the American people.
Door to door.
Person to person.
The best and the brightest of our ballot access drive.
The warriors who put Nader/Gonzalez on the ballot in 45 states.
They will now be deployed to key states.
With tens of thousands of lawn signs.
Hundreds of thousands of pamphlets.
And ready to make thousands of phone calls.
To inform the American people that they now have a choice in November.
For a candidacy that will shift the power from the corporations, back into the hands of the American people.
With ballot access now complete.
With Nader/Gonzalez polling well in a number of key swing states.
We're ready to strike.
As you know, we're in the final two days of our Get Out the Vote Fundraising Drive.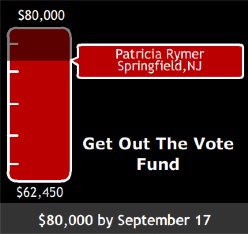 Our goal: $80,000 by tomorrow night.
Right now, thanks to your ongoing support, we're at $62,000.
So, we need to raise $9,000 today.
And $9,000 tomorrow.
We're within striking distance.
So, drop $15 dollars on Nader/Gonzalez now.
And remember, if you give $100 or more now, we will send you In Pursuit of Justice, the 520-page book of essays by Ralph Nader — essays on corporate power, the Constitution, and transforming our country. If you donate $100 now, we will send you this historic collection — autographed by the man himself — Ralph Nader. (This offer ends at 11:59 p.m. September 17, 2008.)
Let's crank it up.
And get it done.
Onward to November
The Nader Team


---