Ridiculing Ralph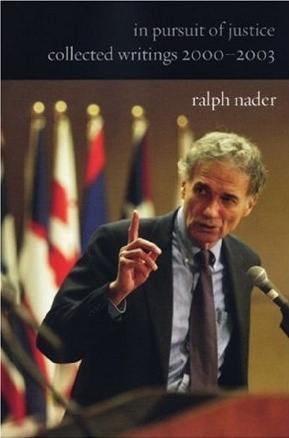 In a letter to Congress on July 23, 2008, Ralph Nader warned that the federal government's bank insurance fund may be insufficient to handle the developing crisis in the banking industry.
The day after Ralph sent out his warning, he was ridiculed in Congress.
One member, Spencer Bachus, at a Congressional hearing, mentioned Ralph's letter and said point blank "Our banks are well capitalized, our deposit insurance fund is sound. There's absolutely no factual basis for saying that there's not money there to pay."
Fast forward to September 17, 2008, today, less than two months after Ralph sent his letter.
And now we have an Associated Press story, featured prominently right now on the Drudge Report, with the headline "Federal bank insurance fund dwindling."
Here's the opening sentence from the AP report today:
"Banks are not the only ones struggling in the growing financial crisis. The fund established to insure their deposits is also feeling the pinch, and the taxpayer may be the lender of last resort."
The reality is that the Democrats and Republicans have screwed up royally.
They have screwed up because they are under the thumb of the big corporations.
The big corporations said — weak regulation, weak law and order for corporations.
And the Democrats and Republicans delivered for their corporate paymasters.
The rest of us — taxpayers and workers alike — will now suffer the consequences — through either increased taxes, lost jobs — or both.
For his entire career, Ralph Nader has been sounding the alarm about the dangers of deregulation, about the dangers of a hands off approach to corporate power.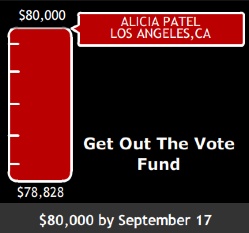 Time to listen up.
Reassert the public will.
And get behind the one Presidential candidacy that has the track record and will power to set things straight.
How?
If you haven't donated yet to Nader/Gonzalez — do it now.
We're really close to meeting our goal of $80,000 by midnight tonight.
Donate now, whatever you can afford — $10, $20, $50, $100.

And help push us over the top.

If you give $100 or more now, we will send you In Pursuit of Justice, the 520-page book of essays by Ralph Nader — essays on corporate power, the Constitution, and transforming our country. If you donate $100 now, we will send you this historic collection — autographed by the man himself — Ralph Nader. (This offer ends at 11:59 p.m. tonight.)
Together, we will make a difference.

Onward to November.
The Nader Team


---