Media Week in Review September 20th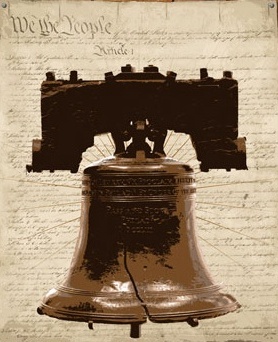 This has been a busy media week for the campaign, as we kicked off our Constitution Day pledge drive and Nader's Southern tour—traveling to Oklahoma, Louisiana and Arkansas before heading to Tennessee. In Oklahoma, Nader addressed crowds about the state's discriminatory ballot access laws and its refusal to allow write-in campaigns. At Tulane, he addressed a packed auditorium about corporate control of the debates and condemned the failed reaction to Hurricane Katrina. Later, in Arkansas, he spoke to hundreds of students at the University of Arkansas criticized Clinton and Gore for refusing to implement fuel efficiency standards and argued to end the war in Iraq to pay for better education. Finally, in Louisville, Nader addressed the failing economy and pledged to take on massive bailouts and corporate welfare.
Nader also requested editorial board meetings with the New York Times, Politico, National Journal and Washington Post to discuss their paltry coverage of his campaign. Politico and the Post particularly embodied the discriminatory attitude that the major press shows to third party candidates: the Politico reporters took few notes and the Washington Post editor responded to questions about why he didn't cover Nader by saying that he didn't think Nader could win.
But while the press ignores Nader's substantive critiques and predictions of the current economic crisis, the Nader parrot video is going viral, appearing on CNN, Anderson Cooper, Wolf Blitzer, the CBS Early Morning Show, and even persuading the Washington Post to do a story. With Nader on 45 ballots—an unprecedented feat—reporters were forced to concede that Nader was a candidate after all, with Politico obliged to write a piece alongside The Boston Globe and dozens of other media outlets.
We are getting harder and harder to ignore. With a slew of big interviews, a big California tour and our Pass It On and Get Out the Vote campaigns, millions more Americans will know about Ralph Nader's candidacy by the end of next week.

---