Nader at 10 Percent Among Ohio Independents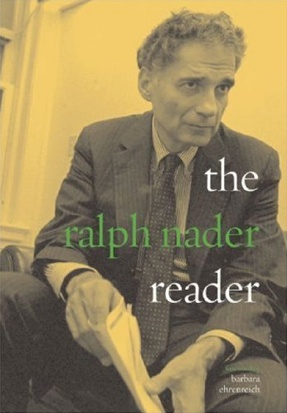 Why?
A recent Ohio Newspaper poll found Ralph Nader polling 10 percent among independents in Ohio.
And eleven percent among Ohioans making less than $20,000.
All of this after being blacked out by the mainstream media.
If Ralph is excluded from the debates, who will speak for the thirty percent of registered voters who consider themselves independents?
Who will lead the attack on poverty?
Who will cut corporate welfare and instead help those most in need?
Who will stand against the corporate fleecing of the U.S. Treasury?
Not Obama.
Not McCain.
Only Nader.
Or as Chris Hedges put it yesterday, "Ralph Nader understands more about the rise of the corporate state and the steady fleecing of American citizens by corporations than anyone else in the country."
That's why it is imperative to make this a three way race.
That's why were working overtime, day and night, weekdays and weekends, to get the word out.
Vote Nader/Gonzalez.
Let Ralph debate.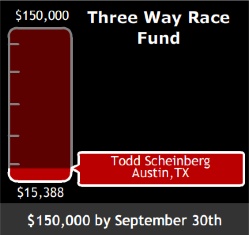 Right now, we're in the middle of a $150,000 Three Way Race fundraising drive.
Give $10 now to help spread the word.
Nader/Gonzalez will work to eliminate poverty.
By shifting the power.
From the big corporations.
Back into the hands of the American people.
So, donate $10 — or whatever you can afford — now.
And remember, if you donate $100 now, we'll ship to you a copy of The Ralph Nader Reader, a 441-page collection of Ralph's writings on Wall Street vs. Main Street, the battle for democracy, the corporate state, and our hyper-commercialized culture. If you donate $100 now, we will send you this historic collection — autographed by the man himself — Ralph Nader. (This offer ends at 11:59 p.m. September 30, 2008.)
We have 43 days left to election day.
And work non-stop for a breakthrough.
To make it a three way race.
Onward to November.
The Nader Team


---