Greg Kafoury: Who Will Represent the Rest of Us?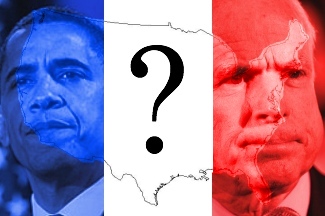 Senator McCain has suspended his campaign in order to return to Washington to work on the proposed bailout situation. McCain said, "We must meet as Americans, not as Democrats or Republicans, and we must meet until this crisis is resolved." The Nader campaign wishes to point out that more than a third of registered voters are neither Republicans nor Democrats, and that Ralph Nader is registering between 5 and 8 percent in many major states, including swing states. Is Senator McCain suggesting that only Republicans or Democrats are entitled to be heard on the most important domestic political crises in the last 70 years? If the future of all Americans is at stake in the current crisis, shouldn't all Americans have representatives at the table? We suggest that Mr. Nader, former Congressman Barr and any others who show significant levels of popular support should be included in any gatherings that are convened to resolve this crisis.

Further, the fact that the Presidential debates scheduled for this Friday can be simply canceled by the Republican nominee shows the extent to which the debate commission is nothing but a creature of the two major parties, designed largely for the purpose of excluding third parties and independent candidacies form having a voice in our most vital public forum. We call upon Senators McCain and Obama to recognize that we are all in this together, and to give representatives of the entire American electorate a seat at the table and a voice in the debates.
Greg Kafoury is a trial lawyer and political activist in Portland, Oregon.

---