Three Million Dollars by Midnight Tonight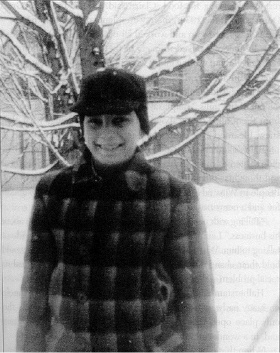 Donate it now to Nader/Gonzalez.
Why?
We're just $25,000 from reaching the $3 million mark.
Three million dollars for the year!
That might be peanuts to McCain and Obama.
But it's real nutrition for Nader/Gonzalez.

And it's literally three times what any other third party or independent campaign has raised so far this year.
October promises to be a month of surprises — for both Obama and McCain — but also for Nader/Gonzalez.
But before we deal with October, we have to finish off September.
And we need to reach our $3 million goal by midnight tonight.
So, we need 8,400 of you, our loyal supporters, to donate $3 now.

Why?
Because we've always liked Ralph. (pictured here in his hometown of Winsted, Connecticut at age 11.)
And because at midnight tonight we close our books for the month of September. And report to the FEC.
All the national pundits will ask — hey Nader/Gonzalez.
How much money have you raised with one month left until the election?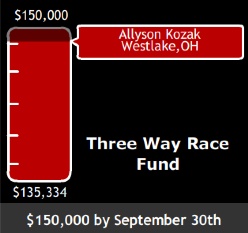 And we can say — $3 million.
Donate $3 dollars now — or whatever you can afford.

If 8,400 of you do it, we'll meet our goal of $3 million by the end of tonight.

And we'll also meet our most recent Three Way Race fundraising goal of $150,000 by midnight tonight.
So, let's crank 'er up.

Onward to November
The Nader Team
PS: Last chance! Remember, if you donate $100 by midnight tonight, we'll ship to you a copy of The Ralph Nader Reader, a 441-page collection of Ralph's writings on Wall Street vs. Main Street, democracy, the corporate state, and our hyper-commercialized culture. If you donate $100 now, we will send you this diverse collection — and Ralph will autograph it. (This book offer ends at midnight tonight.)
---