Sponsor a Volunteer!!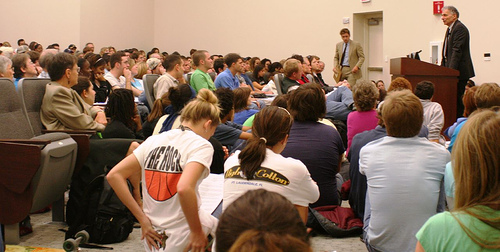 Hey, my name is Rob. I'm the National Fundraiser for the Nader/Gonzalez Campaign.
I have come up with a great way for you to both contribute to the campaign and help our most dedicated volunteers. I ran the idea by Ralph and he agreed — it is an excellent idea.
Each time we put out an e-mail about an upcoming fundraiser, I get many e-mails like this one, received yesterday:
Rob,

As an "un-monied" volunteer working on behalf of the Nader Campaign, would it be possible to attend the Nader reception at the Steam Brewery this coming Saturday in Hartford? Would be willing to work in any capacity if such is needed at the reception. Have done a substantial amount of campaign work before, both as a volunteer and as a staffer and would be glad to speak with you as to how I can be of assistance.

Look forward to hearing back from you.

Guy West
These e-mails come in every day.
From volunteers dying for the opportunity to spend time with Ralph.
Who would like to sponsor Guy and others like him to attend upcoming fundraisers?
For an exact donation, received by midnight tonight, of:
$30, you can send a volunteer to a fundraiser in Waitsfield, Vermont.
$100, you can send a volunteer to a fundraiser in Hartford, Connecticut.
$250, you can send a volunteer to a fundraiser in New York City.
So, give whatever you can today.
And we'll use your donations today to get our hardworking volunteers quality time with Ralph on the road, sometime in October.
If this effort is successful, we will create other opportunities in the future to sponsor a volunteer who needs your help.
If you have any questions about our "sponsor a volunteer program," give me a call anytime at 202-471-5833 in the DC Nader/Gonzalez office.

Onward to November
Rob Socket
The Nader Team
---