Dow Down, Nader Up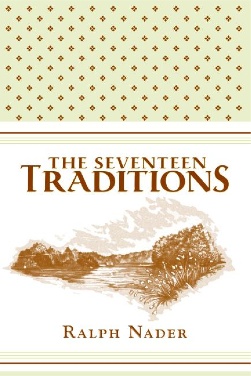 Drop $10 on Nader/Gonzalez now.

Why?
For the first time since 2004, the Dow Jones Industrials this morning dropped below 10,000.
The Dow is going down.
While Nader/Gonzalez is movin' on up.
Everything is in place for an October surprise.
Ralph is barnstorming the country — this week in his home state of Connecticut and throughout New England.
(Fox News reports that a crowd of 2,000 showed up to hear Ralph at the University of Vermont yesterday.)
The MOB (McCain/Obama/Bush) were exposed last week like never before for the whole country to see.
As they all jumped aboard the Wall Street Bailout Express.
While Nader/Gonzalez stood opposed.
And stand opposed.
(Nader/Gonzalez would have prohibited Wall Street's "sustained orgy of excess and reckless behavior" — as Richard Fisher, the president of the Dallas Federal Reserve Bank put it.)
The Nader/Gonzalez vast Get Out of the Vote Network is on the ground and cranking (Stay tuned for the details tomorrow.)
So, the choice on November 4 is clear.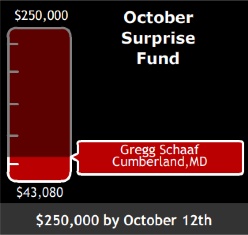 The Corporate Elite.
Versus Main Street.
All we need is an October surprise.
An American awakening.
With the American people standing with the one candidate who has stood with them throughout his 40 year career.
Ralph Nader.
So, donate $10 now to the Nader/Gonzalez October Surprise Fund.

We're ready for an October surprise.
Are you?

Onward to November
The Nader Team
PS: If you donate $100 or more now, we will send you an autographed copy of Ralph's classic — The Seventeen Traditions (HarperCollins 2007). The 150-page hardcover book details The Seventeen Traditions that Ralph grew up with and is the closest thing so far to a Ralph Nader autobiography. So, don't miss out on this limited edition offer. (This offer ends October 12 at 11:59 p.m.)
---