Nader's Gift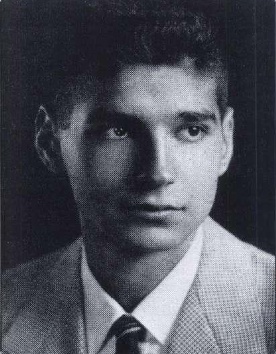 Donate $4 now to Nader/Gonzalez.

Why?
Four weeks left to election day.
And Ralph Nader has given us the gift of democracy.
He's put on the ballot in 45 states and DC the most progressive political platform in recent American history.
A platform that shifts the power from Wall Street, into the hands of the American people.
A platform that was ignored during last night's debate by McCain, Obama, and Tom Brokaw.
We have four weeks now to take this precious gift and run with it.
And we're ready to roll.
Today, we unveil our Get Out the Vote Ground Operation.
We've opened 22 offices nationwide.
We've hired 40 full time field staff.
We're distributing 20,000 lawn signs.
500,000 pieces of literature.
100,000 bumper stickers.
250,000 lapel stickers.
We've launched a take action page.
On this page, you can locate your state, regional and campus coordinators.
You can identify the Nader/Gonzalez office closest to you.
Ralph is polling five percent nationwide.
And higher in some key states.
Right now, we're in the middle of our October Surprise Fund Drive.

Our goal: $250,000 by Sunday midnight.
We're about a third of the way home.
We need 40,000 of you — our most loyal supporters — to donate $4 each now.
And we'll get there.
Call it a big fat thank you to Ralph.

Who has given us this wonderful gift of democracy.
So, if you have not yet given to Nader/Gonzalez, donate $4 now — or $40, or $400, or whatever you can afford — up to the legal limit of $2,300.

Then check out the nationwide democracy network you are helping to fund on our new take action page.

Thank you for your ongoing activism and support.
Together, we are making a difference.

Onward to November
The Nader Team

PS: If you donate $100 or more now, we will send you an autographed copy of Ralph's classic — The Seventeen Traditions (HarperCollins 2007). The 150-page hardcover book details the seventeen traditions that Ralph grew up with and is the closest thing so far to a Ralph Nader autobiography. So, don't miss out on this limited edition offer. (This offer ends October 12 at 11:59 p.m.)

PPS: After the boring McCain/Obama debate last night, we tried to live stream Ralph's response from his hometown of Winsted, Connecticut. Due to technical problems in Winsted, many of you were not able to watch. Our sincerest apologies. By the way, the winning number from the Debating Game yesterday was 88. So, if you played the Debating Game, and want to contribute $88, please do so now. Onward to November.
---