Nader on CNN, FOX, CNBC and PBS NewsHour Tuesday
It's time to bring it on home.
We are within shouting distance of our goal of $250,000 by midnight tonight.
We're bumping up against the top of our widget.
But we need just one more push.
So, please.
If you haven't given yet to Nader/Gonzalez, do so now.

Whatever you can afford — $5, $10, $15, $50, $100.

Is there a hero out there who can give $500?

Is there a hero out there who can give $1,000?

Drop it now on Nader/Gonzalez.

We've got about four hours to go.
Let's get it done for Nader/Gonzalez.

And remember, if you donate $100 or more now, we will send you an autographed copy of Ralph's classic — The Seventeen Traditions (HarperCollins 2007).
This 150-page hardcover book details the seventeen traditions that Ralph grew up with and is the closest thing so far to a Ralph Nader autobiography.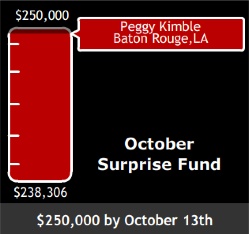 So, don't miss out on this limited edition offer. (This offer expires tonight at midnight.)
We need just 100 more of you — our loyal supporters — to step up and snap up The Seventeen Traditions.
And we will meet our goal.
And get it done.
And now, the News Flash!
Tomorrow, Ralph be moving from TV studio to TV studio, breaking the down the walls of enforced media silence.
Ralph will be on CNBC with John Harwood between 2 and 3 p.m. EST.
He will be on CNN with Rick Sanchez at 3:30 p.m. EST.
He will be on the NewsHour on PBS between 6 and 7 p.m. EST.

And he'll be on Fox with Shepherd Smith at 7:30 p.m. EST.
So, grab your remote, and look out for Ralph.
Tomorrow, Ralph's the cable guy!
Okay folks.
And watch that there widget go.


Onward to November
The Nader Team
---