Nader Protests on Wall Street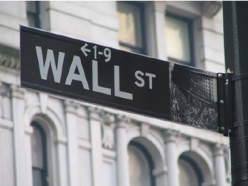 Good morning.
Only one word to describe your recent contributions to Nader/Gonzalez:
Spectacular.
You pumped in over $70,000 online over the past four days.
Unfortunately, we set the bar a little high for the week.
And we missed our goal of hitting $250,000 by last night.
But you have brought us to the brink — to $220,000.
And so, given the holiday weekend, we've extended the deadline until midnight tonight.
Here's the plan.
All we have to do is move the remaining 300 copies of Ralph's most recent book — The Seventeen Traditions.

And we'll meet our goal.
So, if you haven't given yet, donate now whatever you can afford — $10, $50, $100 — up to the legal limit of $2,300.

And if you donate $100 or more now, we will send you an autographed copy of Ralph's classic — The Seventeen Traditions (HarperCollins 2007).
This 150-page hardcover book details the seventeen traditions that Ralph grew up with and is the closest thing so far to a Ralph Nader autobiography.
So, don't miss out on this limited edition offer. (This offer expires tonight at midnight.)
We need 300 of you — our loyal supporters — to step up and snap up The Seventeen Traditions.

And we will meet our goal.
And get it done.
Your contributions today will also help us fund two days of rallies and action this week in New York City.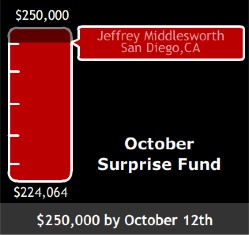 On Wednesday October 15 at 6 p.m., we'll hold a rally at Cooper Union.
Then the next day, Thursday October 16 at noon, we'll be protesting on Wall Street.
At those events, Ralph and Matt will be calling for an end to the bailout of Wall Street's crooks.
They will be calling for jail time for corporate crime.
And they will demand that Wall Street be forced to pay for this mess through a securities speculation tax — starting with a tax on derivatives.
Check out the details at votenader.org/nyc — where you can download flyers and posters.
If you are in the New York City area, please attend.
Bring family and friends. Or let them know.
We're going all out for our New York City events.
We'll have a giant inflatable pig — to represent Wall Street's sustained orgy of excess and reckless behavior.
And a giant inflatable screw — to represent what the bailout means for the taxpayer.
Donate now whatever you can afford to help us make these events a success.

And keep your eye on our widget as we approach our goal of $250,000.

Onward to November
The Nader Team
---