Gangster Capitalism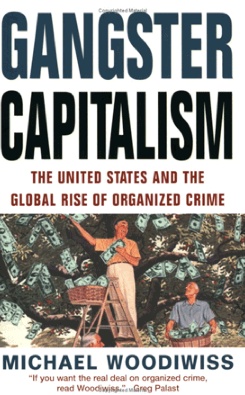 Donate $10 to Nader/Gonzalez now.

Why?
Well, Ralph Nader appeared on the PBS NewsHour last night for ten minutes.
Which was better than nothing.
Nothing is what Ralph got from PBS this year up until now.
No Jim Lehrer.
No Diane Rehm.
No Terry Gross.
But thanks to thousands of your phone calls and e-mails, the NewsHour relented.
And Ralph was given a chance last night.
To make the argument — Jail Time for Corporate Crime.
Of course, when Americans think of crime, they think first of street crime.
Gangsters.
The mob.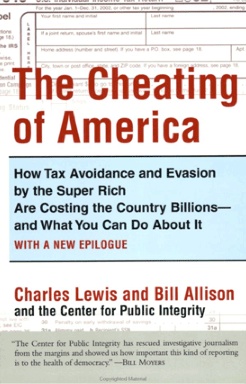 But that's a bit unfair, don't you think?
Given the wave of corporate crime that has swamped Wall Street and tanked the economy?
So, today we launch a new fundraising widget.
And to open up the fundraising drive, we're making this offer to you — our loyal supporters.
If you donate $100 now to Nader/Gonazalez, we will ship to you our corporate crime package — two great books on how big business is robbing you blind — plus a DVD featuring tomorrow's Nader/Gonzalez Rally on Wall Street.

First we have the 260 page book — Gangster Capitalism by Michael Woodiwiss.
Woodiwiss makes the argument that the lethal tenets of organized crime have worked their way into the operating models of corporations and governments.
And that the politicians, businessmen and bureaucrats are actually beating the wise guys at their own game — shifting the rules to broaden and legitimize criminal behavior in a far more dangerous and sinister manner.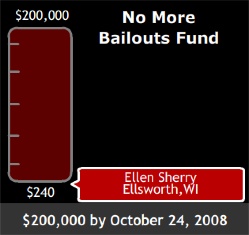 The other book is the 302-page hardcover classic The Cheating of America by Charles Lewis, Bill Allison and the Center for Public Integrity. This book is about how corporations and the super-rich don't pay their fair share of taxes.
So, donate $100 now, and we'll ship you these two eye-opening books — Gangster Capitalism and The Cheating of America — plus the Wall Street Rally DVD. (This offer ends October 24, 2008 at 11:59 p.m.)
Understand Gangster Capitalism.
Then organize to control it.
By the way, in the event you missed Ralph's appearance on the PBS NewsHour last night, check it out here.


Onward to November
The Nader Team
---