Watch Ralph Nader Live Tonight From NYC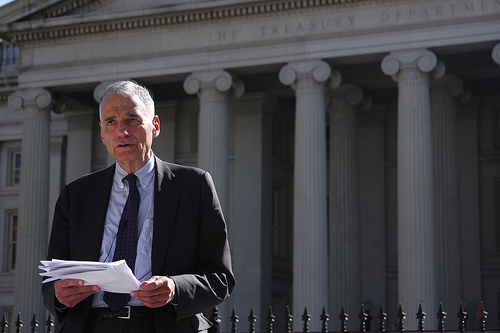 Ralph Nader will be speaking tonight at 6 p.m. at Cooper Union in New York City.
If you are in the Big Apple, hope you can attend.
If not, we're going to be streaming live.
Click here to watch live at 6 p.m. tonight EST.
Also, tonight is the last Presidential debate at Hofstra University.
Ralph will not be on the stage with McCain and Obama tonight.
Why not?
Here's a neat little video that sheds some light on this question.

Yesterday, Ralph was in front of the Treasury Building in Washington, D.C. calling on Secretary Henry Paulson to give back some of the millions he made at Goldman Sachs to help underwrite the bailout.
Check out the video our media team made here.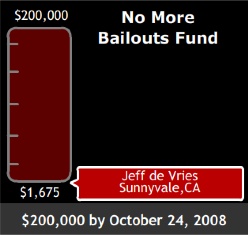 Thanks to your help, we will be firing on all cylinders during the last three weeks of the campaign.
Remember, if you donate $100 more now, we will ship to you our corporate crime package.
This includes two books and a DVD: Gangster Capitalism by Michael Woodiwiss, The Cheating of America by Charles Lewis, Bill Allison and the Center for Public Integrity, and a DVD that we are making of tomorrow's rally on Wall Street. (This offer ends October 24, 2008 at 11:59 p.m.)
Things are hopping.
Stay tuned as we push hard for a breakthrough.

Onward to November
The Nader Team
---