Nader's Massachusetts Marathon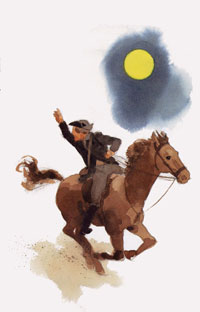 We need 1,000 of you — our loyal supporters — to donate $21 to Nader/Gonzalez now.
Why?
Well, because while some people run the Boston Marathon.
Ralph Nader will be running the Massachusetts Marathon.
And we're hoping to put Ralph in the record books for most campaign stops in one day.
As a result, Ralph Nader and the Nader/Gonzalez road crew are in for the sprint of their lives.
Twenty-one campaign stops.
In 21 towns and cities across Massachusetts.
In one day — Saturday, October 25.
We're looking for 1,000 of you — our loyal donors — to contribute $21 to help defray the costs of the Massachusetts Marathon.

We're hoping for a big Nader voter turnout in Massachusetts — where Ralph got his third largest vote total (6.4 percent) in 2000.
But pulling off the logistics on this one will be a minor Massachusetts miracle.
We're sending a dozen Nader's Raiders into Massachusetts.
We're planning on having an advance team, a Ralph team, a van for the press, traveling musicians, and a clean up van bringing up the rear.
We need your donations to pay for rental cars, vans, gasoline, flyers, and multiple GPS units.

As you can imagine, this is a work in progress. But as of now, on Saturday, we'll be holding combinations of press conferences, rallies and campaign events in:
Boston, Cambridge, Belmont, Somerville, Medford, Arlington, Lexington, Concord, Waltham, Watertown, Newton,Worcester, Auburn, Springfield, Chicopee, Holyoke, North Hampton, West Springfield, Westfield, Stockbridge and Sheffield.
We're heading into the Massachusetts Marathon with our heads held high.
To bring the word from one end of the Commonwealth to the other — Ralph Nader stands with the American people.
And against Wall Street crime and Washington corruption.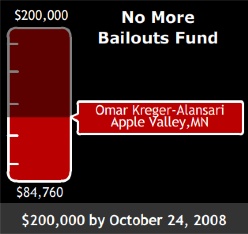 But to pull this off, we need your help now.
So, drop $21 on Nader/Gonzalez now.

Help us raise the $21,000 we need to fund the historic Massachusetts Marathon.
We're looking for 1,000 heroes.

And fund one for the record books.

Also, please tell your friends and relatives in Massachusetts to come out on Saturday and give a cheer to the Nader Team as we zip across the Commonwealth.
Thank you in advance.

Onward to November.
The Nader Team

PS: If you donate $100 or more now, we will ship to you our corporate crime package. The package includes two books and a DVD: Gangster Capitalism by Michael Woodiwiss, The Cheating of America by Charles Lewis, Bill Allison and the Center for Public Integrity, and a DVD of our Wall Street rally. (This offer ends October 24, 2008 at 11:59 p.m.)
PPS: Of course, the Massachusetts Marathon is only one leg of the Nader/Gonzalez USA Marathon. Here's a neat little video snapshot of the USA Marathon that the Nader/Gonzalez Media Team has just completed.

Also, in case you missed it, here's Ralph's appearance last night on the NBC Nightly News with Brian Williams.
---