So Close ... Keep the Momentum Going!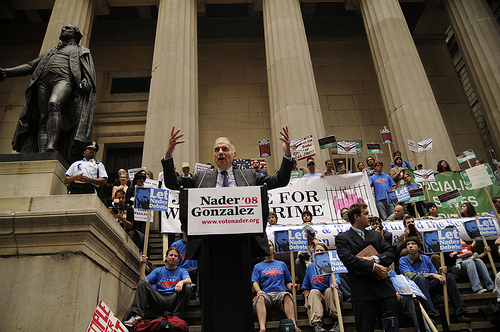 We have 24 extra hours to reach our fundraising goal as Ralph and crew are plowing along on the 21-stop Massachusetts Marathon.
The morning started off well at Teapot Gallery Coffee in Westfield, then a short hop to the Chicopee Library (where Ralph donated a box of books) — then dashing off to the Federal Reserve, then Lebanese food with a big group in Cambridge — and the marathon continues!
You made this possible — the advance team, the media road team, the flying, the driving, the speeches — all of it.
We're just $8,500 — only 4% — short of our goal.
It's late in the campaign, and a lot of you have given several times over.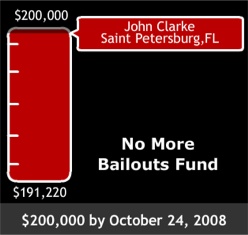 Now we need you to contact people you know who haven't given yet.
Also, check out the Voter's Resource Guide we've just launched.
Our Guide is your gateway to information on how and where to vote — and the place to go to report any problems you might encounter when you do.
It also has links to information regarding local ballot issues across the country and organizations supporting electoral reform.
We can't thank you enough for the support you've given.
Now, let's gear up for the final 10 days!
We're going to be coordinating many different efforts next week — get-out-the-vote, radio ads, media. So much rides on keeping strong momentum for the last week in Presidential campaigns — this is the time to redouble all of our efforts.
Let's take a collective deep breath — and then accelerate on the final stretch!
Onward Even Stronger!
The Nader Team
---