Nader to Henry Paulson, Janet Brown: Give It Up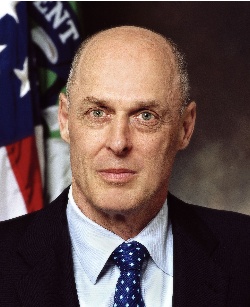 What can we say?
Well, we can start with this:
Thank you.
You have proven once again that you will not let Nader/Gonzalez fail.
We asked.
And you delivered.
Thanks to you, we met our most recent fundraising goal of $250,000 in ten days.
We hit $250,000 right before midnight.
Here's a snapshot of what you have made possible just today:
At 1:30, we were in front of the Treasury Department.
Ralph called on Secretary Henry Paulson to donate 25 percent ($200 million) of the money he made at Goldman Sachs to help bail out his buddies on Wall Street.

Also today, Ralph is releasing a letter to the Commission on Presidential Debates. The commission refuses to let alternative voices on the stage with the Bailout Boys — McCain and Obama.
So, today Ralph is calling on its executive director, Janet Brown, to at least give Ralph and the other third party candidates an admission ticket to be at Hofstra University tomorrow night to hear the last Presidential debate live and to have the opportunity to speak with the hundreds of reporters from around the world assembled there.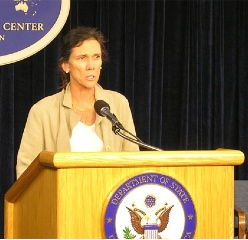 Check out a copy of Ralph's letter to Janet Brown here. Then take a moment and e-mail Janet Brown asking her to give Ralph a ticket for tomorrow night.

Also, as we mentioned yesterday, Ralph will be on CNN, FOX, CNBC, and PBS' The NewsHour today.

And our two day New York City events are shaping up. (See http://www.votenader.org/events/nyc/)
We're hoping to do live streaming from our rally at Cooper Union tomorrow night. So, if you can't be there, hopefully you'll be able to watch live.
At the Wall Street rally Thursday at noon, we are pleased to announce that we will have a 35-piece brass band from Italy.
The name of the band is Titubanda.
Also performing will be singer/songwriter Nellie McKay, Reverend Billy, the satirical group Billionaires for the Bailout — among others.
Speaking at the Wall Street event will be Ralph Nader, Matt Gonzalez, CWA Local Union 1180 President Arthur Cheliotis, and Rev. Jarrett Maupin from Arizona, among others.
So, things are hopping.
Hope to see you in New York tomorrow and Thursday.
If not, stay tuned here for details on the live stream.
Thank you again for your activism and support.
Together we are making a difference.

Onward to November.
The Nader Team
---