Ralph Nader for President 2008 blog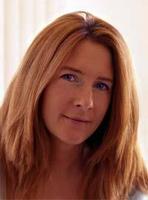 Last week, at the Commonwealth Club in San Francisco, Ralph Nader sat down for a conversation with Tabitha Soren (pictured here).
Soren is a former political reporter for MTV and NBC.
Soren interviewed Ralph and then took questions from the audience.
It was a dynamic back and forth -- and great TV.
Continue reading ...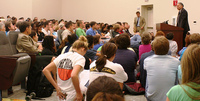 Hey, my name is Rob. I'm the National Fundraiser for the Nader/Gonzalez Campaign.
I have come up with a great way for you to both contribute to the campaign and help our most dedicated volunteers. I ran the idea by Ralph and he agreed -- it is an excellent idea.
Continue reading ...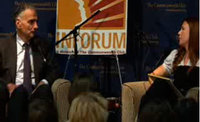 For your Saturday viewing pleasure:
Ralph Nader, Candidate for President of the United States.
In conversation with Tabitha Soren, Former Political Reporter, MTV and NBC.
Sit back and watch a recording of Ralph Nader's speech to the San Francisco Commonwealth Club on September 30th, 2008.
Continue reading ...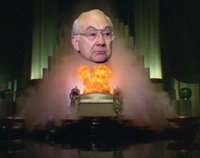 It is as though these spin masters want us to pay no attention to the government officials behind the deregulation curtain.
Continue reading ...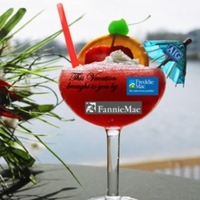 How I Spent My Economic Bailout Vacation
by John McCain
Continue reading ...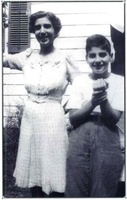 People often ask me -- what forces shaped you, Ralph?

I reply simply:

"A lucky choice of parents."

Among other things, my parents passed down many traditions.

Traditions that were handed down from generations before them.

Traditions that served as a counterweight to the addictions.

And fads.

And technologies.

Of modern life.
Continue reading ...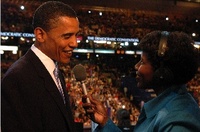 The charade of the so-called Presidential Debates continues. Already a carefully orchestrated question and answer session controlled by the Democrat and Republican parties to the exclusion of other candidates, it now emerges that even the moderators may hold partisan bias.
Continue reading ...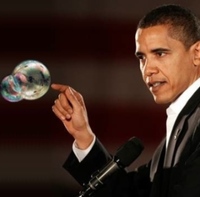 When the same people causing a crisis are funding the man claiming to solve a crisis, we can expect more of the same.
Continue reading ...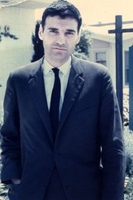 Wow!

You guys are blowing the roof off of our $150,000 widget!

And now, we're only $10,000 away from hitting the $3 million mark for the year.

We need to get there by midnight tonight.

Why?

Because at midnight tonight we close our books for the month of September. And report to the FEC.
Continue reading ...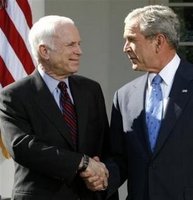 Politicians of every stripe seem to think that if the people don't like something, it has the wrong name.
Continue reading ...