Ralph Nader for President 2008 blog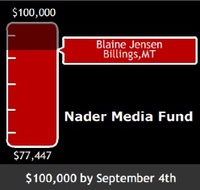 It's the morning of the last day on our major drive to fund Nader media. We are cranking through our tasks with one eye on the progress toward our goal tonight. Just past $77,000. Please jump in now and
raise us up
.
Continue reading ...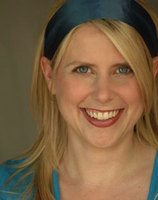 I arrived in St. Paul, Minnesota this afternoon, home of the Republican National Convention. I am in town to shoot video of tomorrow's Open the Debates rally.

In the midst of riot gear-clad police officers and flag-waving grim reapers mourning the demise of our democracy, I came across a ray of sunshine.
Continue reading ...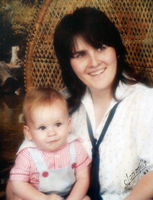 I've just arrived in Minneapolis to document events on the ground here -- from the police crackdown on dissent to the Nader/Gonzalez Minneapolis Super Rally on Thursday.
I'm on the Nader/Gonzalez media team.

You are making our campaign coverage possible, by contributing to the Nader Media Fund. We've just passed $70,000 and -- if the pace keeps up -- we will meet our goal of $100,000 by tomorrow night!
So, if you haven't donated yet to Nader/Gonzalez media --
Continue reading ...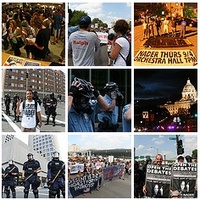 Nader's Raiders have landed on the streets of Minneapolis and St Paul to promote our "Open the Debates" Super Rally on September 4th.
And they've documented some of the protest actions.
Click the "Continue reading" link to view a slideshow of the latest photos.

Continue reading ...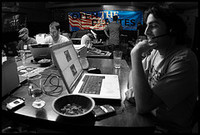 The general election campaign kicks off today.
To rev up our engines, drop $8 on Nader/Gonzalez now.
That's one dollar a week between now and election day--November 4.
I've worked on all three Nader campaigns--2000, 2004, and 2008.
And trust me on this one. This year, we have the best chance to break through.
Continue reading ...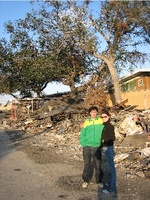 We, like the rest of the country, are glued to the developments of Hurricane Gustav.
On August 27, 2005 I had just completed my initial week as a first year law student at Tulane in New Orleans. I woke up that morning to my roommate telling me she was evacuating due to Katrina.
Without a car and not knowing many people, I tried to buy either a plane, bus or train ticket to evacuate, but nothing was available.
Continue reading ...
Keep those cards and letters coming!
August 29, 2008

Via Regular Mail & Email

Letter to the Editor
The Denver Post
101 W. Colfax Avenue
Denver, Colorado 80202

Re: Nader Super Rally
Continue reading ...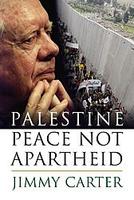 Obama is such a man of principle.
Take Israel/Palestine as an example.
Tradition has it that former presidents get a speaking slot at the national conventions.
Not at Obama's convention.
Not in Denver.
President Jimmy Carter was scheduled to speak at the DNC in Denver.
And then, at the last minute, his speech was cancelled.
Why?
Continue reading ...
The Web Team came across this comment on the blog for Friday, August 29th, from a Nader supporter and eyewitness to the Denver Super Rally. We're bringing it up "above the fold" in hopes that it will inspire others to write to the Post, or to their local paper.
Great letter, Rob.
I sent this letter to the Denver Post:
Continue reading ...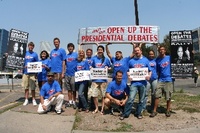 What a wild last 24 hours.
With the help of more than a hundred Colorado volunteers and our best roadtrippers we worked day and night to pack 4,000 people into the University of Denver's Magness Arena.
(As usual, this was done with zero help from the Denver media. For example, not a mention all week in the Denver Post, the city's largest newspaper, before or after the event.)
Now we're re-focusing and gearing up for the RNC.
Continue reading ...