Ralph Nader for President 2008 blog
This is it.
Our accounting team has decided to cut off our primary season online donations this Monday.
This means no more matching funds from the federal government after this weekend.
If you've already contributed, but have yet to donate up to $250, then this is your last chance to bump it up to $250 and have it matched.
Continue reading ...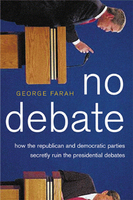 It was a breakthrough day with the mainstream media.
Yesterday morning, Ralph Nader met with a group of reporters at a breakfast meeting sponsored by the Christian Science Monitor.
The meeting resulted in a slew of articles - including those that appeared in the Christian Science Monitor, USA Today, the Cleveland Plain Dealer, the Miami Herald, the National Journal and US News and World Report.
Continue reading ...
Two widening passenger service philosophies are contrasting themselves daily. One declares that it is necessary to charge airline travelers for just about everything but breathing and using the restrooms. Count nearly all the major airlines, including Jet Blue in this category.
The other approach is championed by Southwest Airlines, which avoids the added charges, penalties and unilateral charges in fine-print agreements with their customers.
Continue reading ...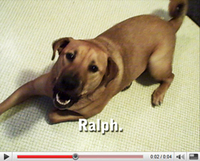 Only two days left in our Win Dinner with Ralph E-mail Contest.
Many thousands of you have signed on.
And a select few of you are competing for the grand prize of a dinner with Ralph.
This morning, Ramy Mousa from Baton Rouge, Louisiana tops the leader board with 263 friends that have joined our network.
But many more thousands of you haven't even played.
So, we'd like you to try it.
Continue reading ...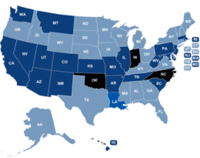 This is a biggest ballot access week of the campaign to date for Nader/Gonzalez.
With the addition of California on Saturday, we're currently at 23 states with seven to go to meet our goal of 30 states by the end of the week -- on our way to 45 states by September 20.
This is what we need today:
We need more roadtrippers to collect signatures to put Nader/Gonzalez on the ballot.
Continue reading ...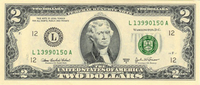 Drop a two dollar bill on a winner.

That would be Nader/Gonzalez.
Why?
We're celebrating again.
Just now - on Saturday, August 2, today, at 5:10 p.m. PST.
In Sacramento, California.
The statewide convention of the Peace and Freedom Party chose Ralph Nader to be its candidate for President.
And Matt Gonzalez to be its candidate for Vice President.
Nader/Gonzalez is on the ballot in California.
Thank you Peace and Freedom delegates.
Continue reading ...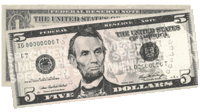 Good morning.
Here's something you can do right now.
Why?
Because we're celebrating.
For two reasons.
Number one reason to celebrate: CNN poll from two days ago---Ralph Nader at six percent.
Continue reading ...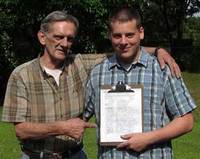 We're up against it here in Ralph's home state --- Connecticut.
I'm Ken Krayeske, the state coordinator, and I promised Ralph I would get him on the ballot here.
We have only 7,000 signatures in hand. And we need to get to 15,000 in five days.
We have 30 to 40 people on the ground collecting in Connecticut and we need to pay for their gas, transportation, copying costs.
You get the picture.
Continue reading ...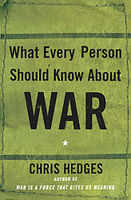 We were watching C-Span yesterday.
And came across Brian Lamb interviewing former New York Times reporter Chris Hedges.
Lamb asked Hedges who he's going to vote for this year for President.
Hedges did not hesitate.
"I'm going to vote for Nader," Hedges said.
Continue reading ...