Ralph Nader for President 2008 blog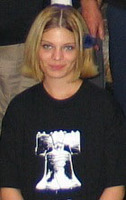 Boy, are you guys troopers.
On Monday morning, we put out a call for $10,000.
To fund our ballot access drive in New Mexico.
We asked for $10,000 by midnight Wednesday.
And we blew past it sometime early last night.
In fact, 149 of you kicked in $12,607.27 in just two days.
If our math is correct, that's $84 a donation.
That's exactly what we needed when we needed it.
And starting this morning, our road-trippers are headed for Sante Fe and Albuquerque.
One of those road-trippers is Emily Brackett, pictured above.
Emily is a veteran Nader petition gatherer.
"I am so proud to be a part of a campaign that is intended for people who feel abandoned or let down by our political system," Emily told us before she took off for New Mexico to help get Nader/Gonzalez on the ballot. "May our efforts begin in the deserts of New Mexico and may they finally end and bring peace and resolution to the ravaged deserts of Iraq."
Continue reading ...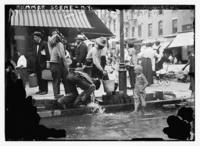 Pharmaceutical drugs in your drinking water.
Yes, according to a five-month investigation by the Associated Press.
The AP found a vast array of pharmaceuticals - including antibiotics, anti-convulsants, mood stabilizers and sex hormones - with unknown health effects - in the drinking water supplies of at least 41 million Americans.
The AP reported that even though U.S. waterways coast to coast are contaminated with residues of prescription and over-the-counter drugs, there's no national strategy to deal with them - no effective mandates to test, treat, limit or even advise the public.
Now, how did we get to this point in our history?
Continue reading ...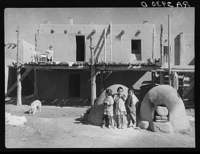 New Mexico, here we come.
We are planning to send eight road trippers into New Mexico to get Nader/Gonzalez on the ballot there.
They will need to collect 7,000 signatures in two weeks.
Our goal is to raise $10,000 by Wednesday night to fund the New Mexico ballot drive.
If we raise the $10,000 by Wednesday midnight, the road trippers will leave for New Mexico on Thursday morning.
Continue reading ...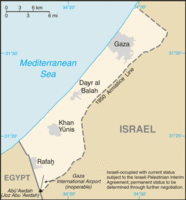 Obama.
Clinton.
McCain.
Nader/Gonazalez.
Which one supports the deep, broad Israeli/Palestinian non-violent peace movement?
Continue reading ...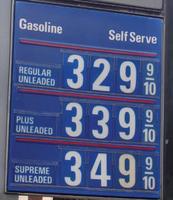 The gouging price of oil – today reaching over $105 a barrel – is spiking gasoline and heating oil prices.
The price is being manipulated as a speculative commodity on the New York Mercantile Exchange.
A necessity for billions of people is now in the grip of speculators while producers and refiners are laughing all the way to the bank.
Where is our government?
It is doing nothing.
Continue reading ...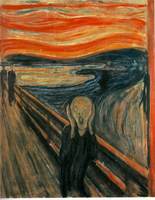 Clinton wins Texas and Ohio.
Bush, Clinton, Bush, Clinton.
Eight more years.
What is a citizen to do?
Panic?
Continue reading ...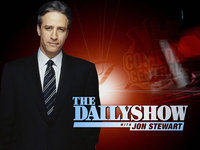 Ralph will be on the Daily Show with Jon Stewart tomorrow, Tuesday March 4, 2008.
Also, tomorrow there are primaries for the corporate Democrats and Republicans.
Here's one thing we've figured out:
Nader/Gonzalez are on one side of the political fence.
Obama/Clinton/McCain are on the other side.
Continue reading ...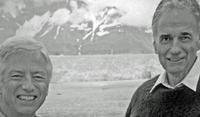 The Democrats have taken impeachment off the table.
Why?
They say it's too late to impeach Bush and Cheney.
We say – never too late to bring those responsible for the criminal war in Iraq to justice.
Continue reading ...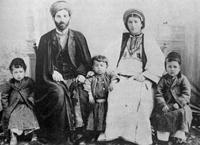 Did you watch Tuesday night's debate between Obama and Clinton? Was the P word ever mentioned? No it was not. Both Obama and Clinton reiterated their support for the Israeli government.
But not a word was spoken about the occupied, blockaded Palestinian people and their daily suffering.
Continue reading ...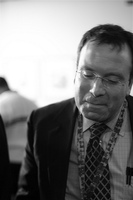 The Zenger Room at the National Press Club was packed today.
Ralph Nader and Matt Gonzalez addressed the esteemed Washington press corps.
Continue reading ...