Ralph Nader for President 2008 blog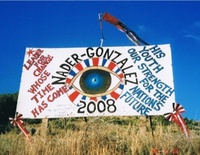 It can be hard to carry on in the face of so much adversity. At those times, it's letters like this one that remind us all that we are part of a movement.
Continue reading ...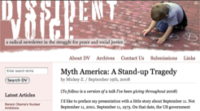 In his wide-ranging article, Mickey Z goes beyond the he-said-she-said of policy battles and reminds us that we do not live in a technocracy--where we discuss moral issues as strategic issues--but in a democracy--where we should use our freedom of speech to demand real equality for everyone.
Continue reading ...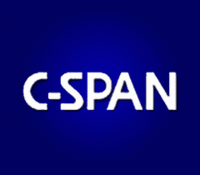 In its 29 years of existence, C-SPAN has become a national institution relied on by millions of Americans for non-partisan coverage of government and public institutions.
Continue reading ...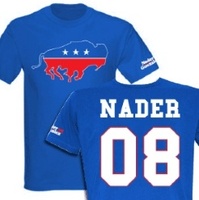 For over 200 years we have only been able to root for the donkey and the elephant.
Nader/Gonzalez has a true American symbol as our campaign mascot: the buffalo.
The buffalo is powerful, persistent and forward-looking.

We want people wearing Buffalo T-Shirts all over the country so we have decided to launch the Nader Buffalo T-Shirt Sale.
Continue reading ...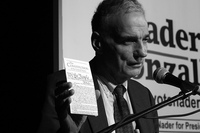 C-Span will show the Nader/Gonzalez Wall Street rally in its entirety tonight at 10:13 p.m.
And if you want to stay up late, C-Span will play it again at 2:07 a.m.
This will include great speeches by Ralph Nader and Matt Gonzalez -- among others.
If you have cable, watch on C-Span One.
If not, you can watch on-line here.
Continue reading ...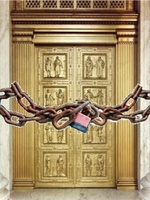 Unfortunately, the difference between words and deeds in Washington is often shocking even to those who think they have seen it all..."Bush administration officials, in their last weeks in office, are pushing to rewrite a wide array of federal rules with changes or additions that could block product-safety lawsuits by consumers and states."
Continue reading ...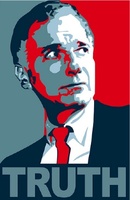 Buffalo, here we come!
Today, Ralph and the Nader Team are motoring upstate through New York State.
Syracuse, Rochester and Buffalo are on tap.
We need gas money to make sure Ralph makes it all the way to Buffalo.
Continue reading ...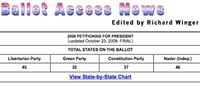 Ballot Access News (BAN) is the foremost source for third party candidate and ballot access issues in the US and Canada.
Continue reading ...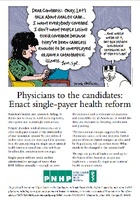 Donate $3 to Nader/Gonzalez now.

Why?
Well, on three key issues last night -- energy, health insurance, corporate crime -- Obama stood with the corporations against the interests of the American people.
Compare Nader to Obama.
Last night, McCain challenged Obama.
Tell me one time you have stood up to the leaders of your party, McCain said.
Continue reading ...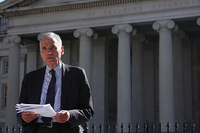 Ralph Nader will be speaking tonight at 6 p.m. at Cooper Union in New York City.
If you are in the Big Apple, hope you can attend.
If not, we're going to be streaming live.
Click here to watch live at 6 p.m. tonight EST.
Also, tonight is the last Presidential debate at Hofstra University.
Ralph will not be on the stage with McCain and Obama tonight.
Why not?
Continue reading ...